SFRC Women's Headlands Half Marathon
October 1, 2023 – Sunday @ 8:00AM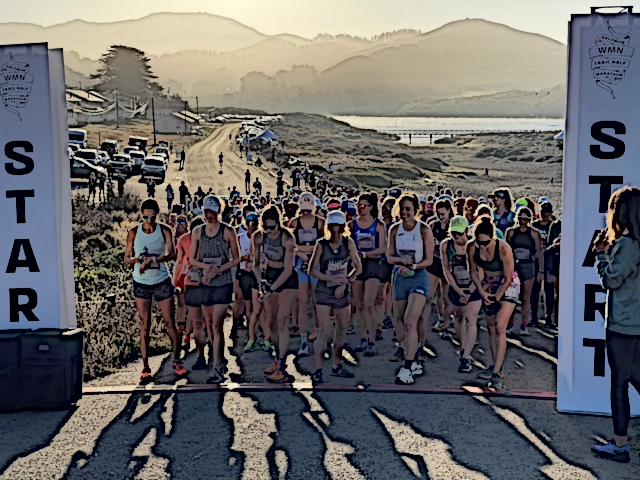 The weekend schedule and race details
Registration coming soon – check back after May 15, 2023.
The course and aid stations.
The Headlands.
The Marin Headlands are in SFRC's backyard, a place with amazing single tracks, incredible views with ample hills and sweeping descents. This year marks the 2nd annual women's race on some of Marin's best trails. The course was meticulously designed to give you the best of the Headlands combining effort and compensation for it, both distances are physically demanding and exceptionally beautiful. The journey begins and ends at Rodeo Beach, you'll quickly realize why Marin County has become the ultimate trail runner's destination.